getting the most value out of your google maps platform investment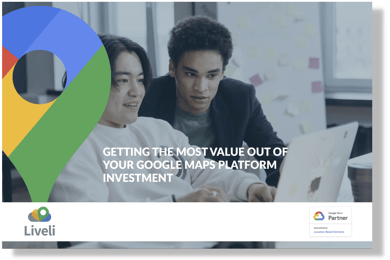 As a Google Maps Premier Partner for Location-Based Services, the Liveli team knows and understands the speed bumps that can come with investing in the Google Maps Platform. From outdated code, to not understanding the billing system and incurring the highest API costs.
But it doesn't have to be that way.
Our whitepaper 'Getting the most value out of your Google Maps Platform investment' guides you through:
Tips and tricks you can do right now to make your investment in GMP more seamless, supported and affordable
Examples of how different industries utilise Google Maps in their applications to predict, calculate and manage their monthly spend
Top three ways to manage your Google Maps usage