STEP INSIDE - INDOOR WAYFINDING WITH MAPSPEOPLE AND LIVELI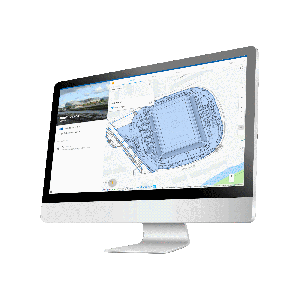 In a world where ride-sharing, delivery tracking and interactive gaming are dominating the industry, consumers see maps and location intelligence as the new norm. Mapping technology has raised the bar for user experience.
And now, traditional outdoor mapping conventions can be enhanced by giving stadiums, venues, airports and hospitals the ability to map their indoor spaces.
With indoor mapping, organisations can:

Provide a stress-free indoor wayfinding experience for visitors to a venue, stadium, airport, office space, retail store or hospital.

Use indoor mapping data to maximise asset utilisation and make informed business decisions about advertising, resourcing or commercial opportunities.

Combine outdoor and indoor maps to create door-to-door navigation for app users when they plan to visit your venue or facility.

Download the webinar to:
Learn more about MapsPeople and how their indoor mapping product can transform the user experience for your organisation.

Hear about MapsPeople success stories, such as UEFA, Golden State Warriors and Copenhagen Airport.